We are really glad to share with our readers the interesting article about how the Polish-American Internship Initiative gives American companies an opportunity to bring best Polish students to the US for internships and to build human capital.
The whole story is published in The American Investor, which is the official quarterly publication of the American Chamber of Commerce in Poland –  and you can read it HERE.
The American Chamber of Commerce in Poland is the leading voice for international investors in Poland. It is composed of over 300 companies representing a wide range of sectors, and has significant American presence, including 80 of the 500 Fortune companies. Members share the will to build connections and develop the business market in Poland.
www.amcham.pl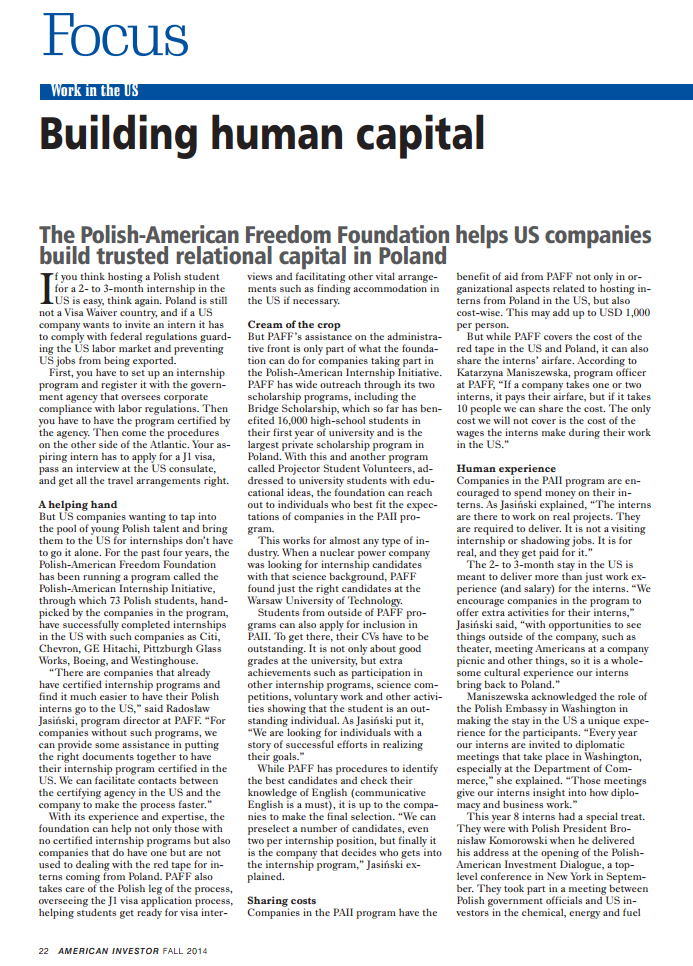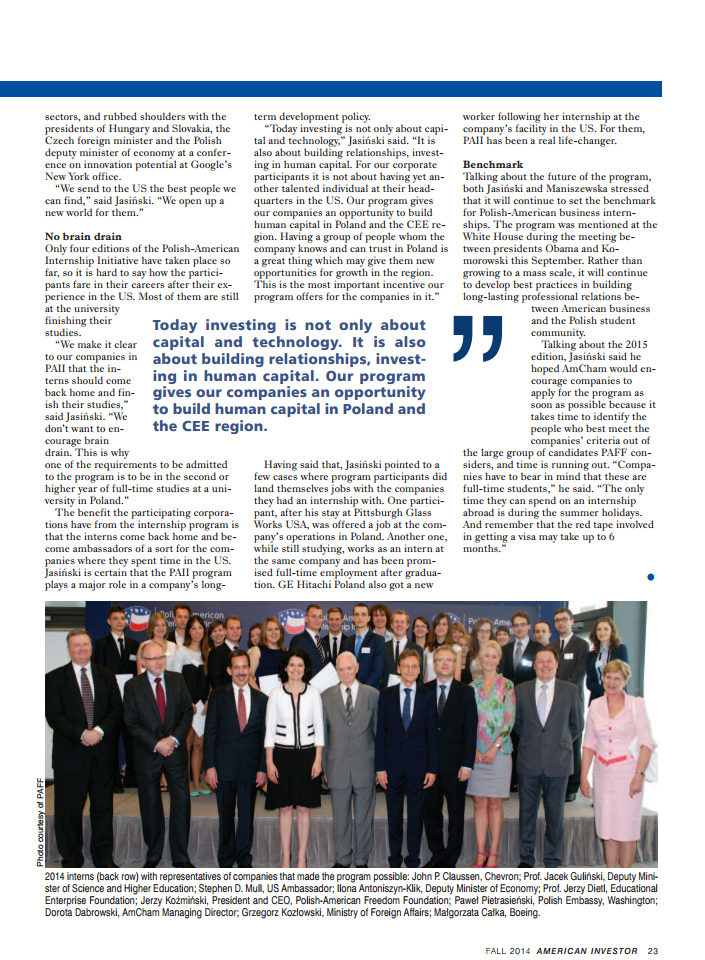 Article in The American Investor by Tomasz Cwiok.